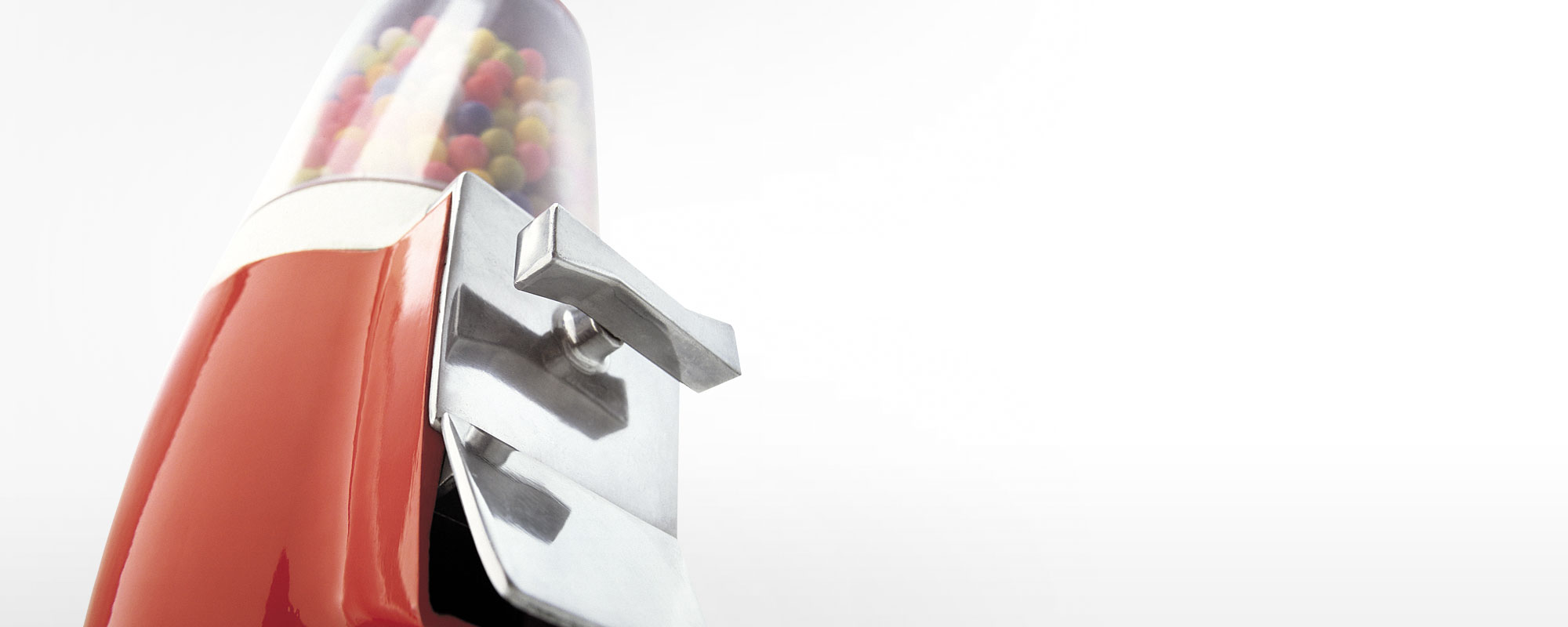 RHEAVENDORS GROUP
het begon in de jaren '60
de eerste Italiaanse fabrikant van vending machines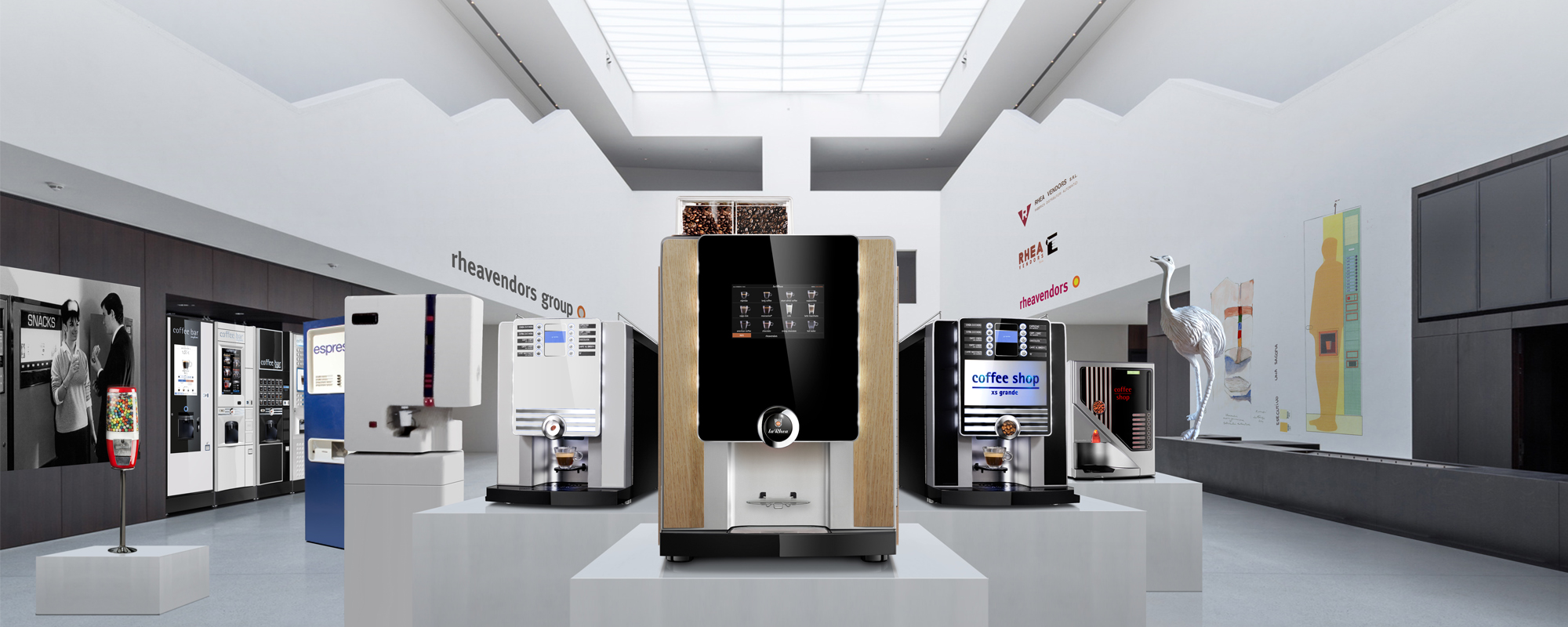 history
From humble origins to international prestige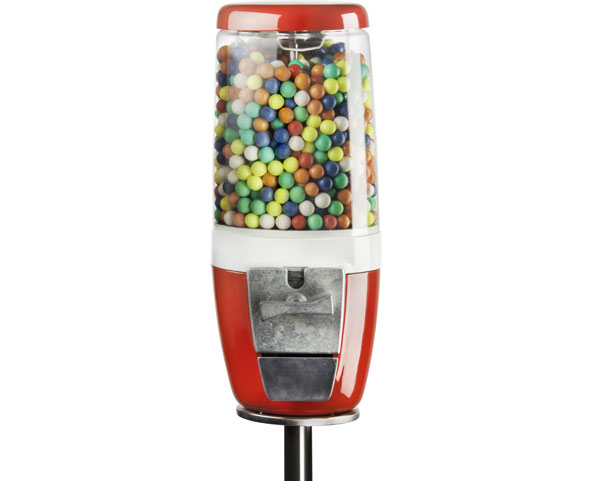 '60s – A simple gumball machine
That first gumball machine was an almost casual spin-off of Aldo and Giuliana Majer's foundry business just outside of Milan, which supplied items like die-cast cylinder heads to Alfa Romeo, kick-start pedals for the legendary Vespa scooter and components for Olivetti typewriters. Always looking for ideas to expand the business, Aldo Majer decided to prototype a sketch by a friend.
That friend was Angelo Mangiarotti, a young architect who would soon become one of Italy's first and greatest industrial designers. The result was a masterpiece of mechanical and formal simplicity, which survives in the memory of many as a powerful icon of the Italian Sixties. Rheavendors was thus born. By 1962, it was already the first Italian manufacturer to offer an integrated range of vending machines for cold post-mix drinks, hot soluble drinks and packaged snacks.
read more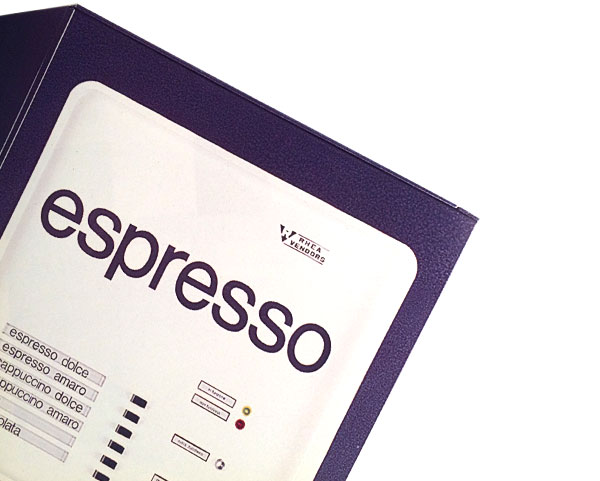 '70s – An eminently democratic ritual
As the Rheavendors product range expanded to include the first whole-bean espresso vending machine with a built-in grinder, so did its focus become more concentrated on the basic principles of design, innovation and reliability that had defined the initial success of the company. Both the nascent vending market and the design world cogniscenti were in agreement: Rheavendors was selling its machines at a vigorous pace, and in the meantime New York's MoMA decided that Bruno Morassutti's elegant E410 espresso machine deserved a place in its permanent design collection. Aldo Majer's intuition had proven to be a winning one.
The automatic retailing concept was catching on in a world whose increasingly hectic pace demanded that coffee breaks be both more frequent and more efficient. What better solution, therefore, than a machine that occupied minimal space, looked great, and also provided an opportunity for workers to join in that eminently democratic ritual of chatting over a good cup of coffee?
read more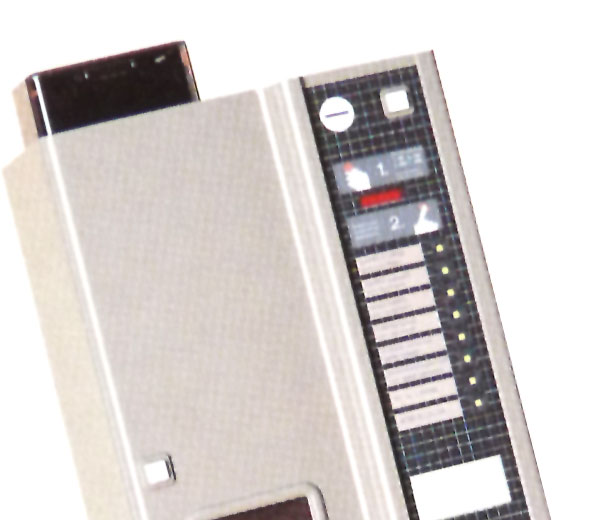 '80s – Who says that automatic retailing has to be impersonal?
Rheavendors continued to grow, and so did the culture of Italian coffee that has become so ubiquitous in our own day. People tend to forget that as late as the 1980s, it was easier to find a proper Italian espresso or cappuccino in the break room of a French factory than in a Parisian café. During the '80s, the company underwent a territorial expansion matched only by that of its own beverage menu. Indeed, Rheavendors was the first to introduce the concept of 'coffee cocktails' such as MoccaCino® and latte macchiato. Rheavendors was also first to offer the same gracious touches one would expect from a good Italian barman – a sprinkle of powdered cocoa on a cappuccino, a hint of milk foam to transform an espresso into a macchiato. As for those who assume that automatic retailing has to be necessarily impersonal, Rheavendors continues to prove them wrong.
read more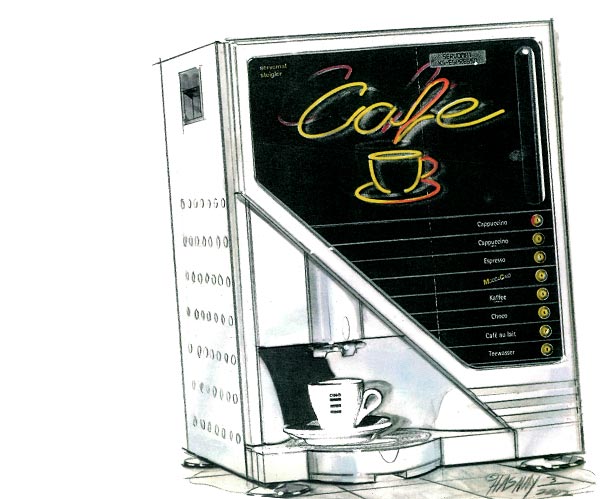 '90s – A tradition of extraordinary design
It was no accident that Angelo Mangiarotti designed Rheavendors' first vending machine back in 1960. It was in fact a sign of destiny. In the decades that followed, Rheavendors has continued to work with world-class designers, pursuing a vision of impeccable design on the outside and state-of-the-art technology on the inside. While it's true that one shouldn't judge a book by its cover, there's no reason why a great book shouldn't have a beautiful cover. Indeed, Rheavendors invites clients and end users to judge our machines by their elegant exteriors, for that is the whole point of good design: to visually communicate the intelligence of the internal technology and the quality of the products they dispense. This approach, unique in the vending world, has always defined the history of the company and continues today. The list of prominent designers who have worked with Rheavendors speaks for itself: Michele De Lucchi, Angelo Micheli, Massimo Iosa Ghini, Ferruccio Laviani, Angelo Mangiarotti, Bruno Morassuti, Franz Bergonzi, Well Design and Luan Peter Hasnay.
read more
'00s – All eyes on the future
Sustainability means operating ethically in the present in a way that will not negatively impact the future. Working in full compliance with EU environmental regulations is only one aspect of this approach. In 2008 the Rheavendors Group drafted a Social Accountability Statement, bringing structure and visibility to policies that already existed within the company.
With this statement, Rheavendors Group committed to respect international labor standards – i.e. job security, safe and healthy working conditions and the right to a dignified wage – and to pursue the constant improvement of those standards. Our commitment to reduced environmental impact involves the entire value chain, from design to production to distribution to eventual disposal:
– by designing more energy-efficient machines;
– by controlling and minimizing the environmental impact of the manufacturing processes;
– by choosing materials and resources that can be reused;
– by reducing the weights and dimensions of our machines in order to optimize packaging and, by extension, shipping.

read more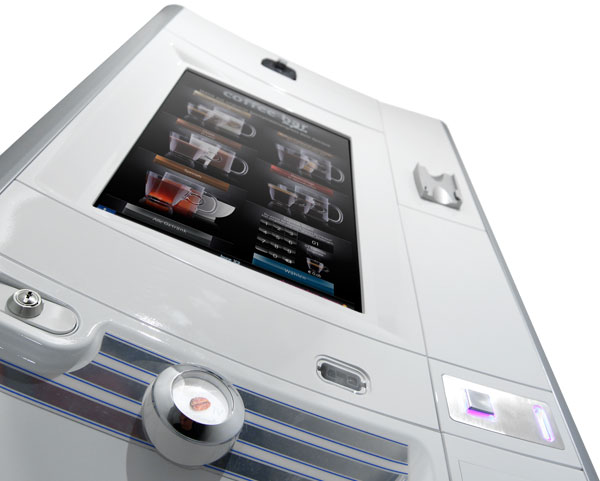 '10s – The future is now
Rheavendors has never been satisfied to simply keep up with the times: our vision and unique skills have always allowed us to be ahead of them. The range of Rheavendors' machines underwent a restyling at the beginning of the new millennium. However, our focus remained on the core principles of vending: user-friendliness, good design, quality products and ease of installation and maintenance. The challenge for the future is twofold: if more people rely on vending machines not just for snacks but for meals, the quality and selection of food has to improve, and the technology for dispensing it must be up to the task. This puts added pressure on vending machines to be as versatile as possible. They will have to accommodate new forms of payment (e.g. tokens, debit cards, keys, codes, facial recognition, fingerprint scanning), which can change from client to client, from country to country. They'll also have to be even more reliable. So, get ready for a new generation of vending machines from Rheavendors: the Luce X2 Touch TV, and our latest entry, the Luce 0.
read more